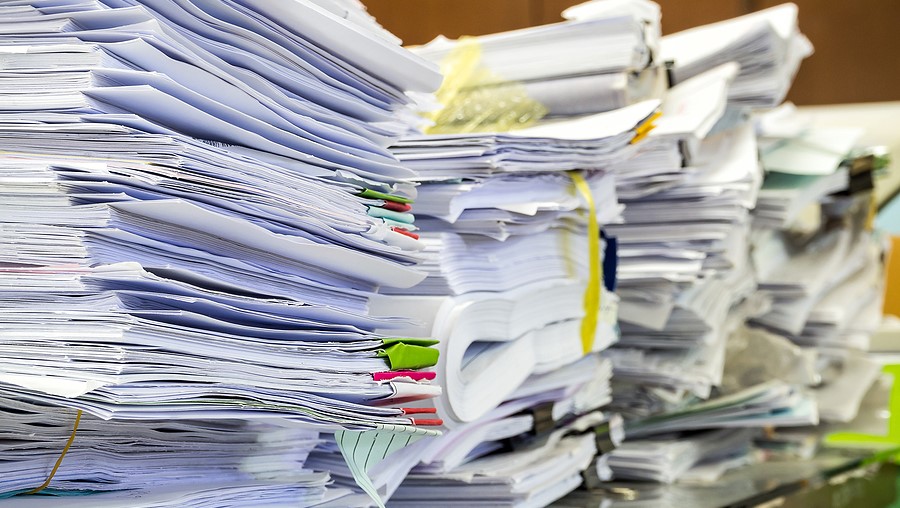 In today's digital age, safeguarding your confidential information is paramount. Here at Advanced Records Management (ARM), we understand the importance of secure paper shredding. Our mission is to make the process as easy and convenient for you as possible. Say goodbye to worries about data breaches and identity theft—choose ARM for your paper shredding needs in Greater Minneapolis-St. Paul.
Unleash the Power of Secure Shredding with ARM
Picture this: a fortress of security, where your sensitive documents are protected against prying eyes. That's what we offer at ARM. We don't just shred paper; we safeguard your peace of mind.
Your Shredding Options
At ARM, we understand that each business and individual has unique shredding needs. That's why we offer four distinct shredding options to cater to your requirements.
1. Drop-Off Shredding
Are you the type who prefers a hands-on approach? Come to our drop-off shredding location in Plymouth location anytime between 8 a.m. and 4 p.m. from Monday to Friday. It's as easy as dropping your documents off—literally. We even offer weekend shredding appointments!
2. Pick-Up Shredding
Busy schedule? No problem. With our Pick-Up Shredding service, we'll be there at a scheduled date and time to collect your documents. It's like having a personal guardian for your papers.
3. Recurring Scheduled Shredding
For businesses with a constant stream of sensitive documents, we've got you covered. With our Recurring Scheduled Shredding service, we'll provide locking shred collection containers where you can drop documents and whole files to remain secure until your scheduled shredding day. Your confidential information remains secure, and you stay in control.
4. Purge Shredding
When it's time for a massive office clean-out or shred day, ARM delivers the perfect solution: our Purge Shredding service. Our 64-gallon lockable rolling totes are perfect for large-scale shredding needs. We'll deliver them in advance for your shredding project. Just imagine them as your trusty sidekicks in the battle for data security.
Security Beyond Compare
At ARM, security isn't just a word—it's our pledge. We take no chances when it comes to the safety of your information. Our commitment to the security of your information includes:
NAID AAA Certification
We proudly hold the prestigious NAID AAA Certification for paper shredding and hard drive and media destruction, a testament to our dedication to best practices in the industry.
Fortified Facilities
Our secure facility is fortified with motion detection, video surveillance, and key card/keypad access. It's like a fortress guarding your confidential data.
Secure Vehicles
Our vehicles feature GPS tracking and auto-locking doors to keep your information secure at all times.
Screened and Insured Team
Our team is meticulously background-screened, insured, and they've all signed confidentiality agreements. They're not just employees; they're guardians of your information.
Environmental Responsibility
At ARM, we believe in more than just shredding documents; we believe in shredding our environmental footprint as well. Our commitment to sustainability includes:
Certificate of Destruction
After your documents have been securely destroyed, we provide you with a Certificate of Destruction for your records as proof that you have complied with data privacy laws and assuring you that your information is beyond recovery.
Recycling
We take recycling seriously. 100% of the paper we shred is recycled, ensuring that your commitment to data security also supports a sustainable environment.
Let's Get Started
At ARM, we're not just about shredding paper; we're about providing peace of mind. Whether you're a business owner or an individual, we've got the perfect shredding solution for you. Protect your confidential information, comply with regulations, and support a greener planet—all with ARM.
Ready to take the first step towards secure paper shredding? Contact us today to learn more or get started. Simply call us at (763) 553-1422 or complete the form on this page. Your data's security begins here!
Testimonials
"Once again, I need to express my sincere appreciation to your company for coming thru in a big way yesterday when we transferred a lot of charts out of our old clinic building to your business. Adam, as he has been in EVERY interaction I've had with him since we first interviewed you and him in 2014 when looking for a new records storage company to partner with, was phenomenal. He is a great worker, an honest and positive man, and a joy to work with…Thanks for partnering with us and serving as our medical records storage company."
— Shawn
"Thanks—I must say you (and Ryan) give some of the best service ever!"
-Barbara
"I would like to leave an e-Comment Card for Mr. Mike MacDonald. During the past nine months of my employment as the new Receptionist/Administrative Assistant at XXXX, Inc., I have had the wonderful privilege to meet Mr. MacDonald. His brief visits to drop off blank tape cartridges, as well as pick up any outgoing tape cartridges, have been so very pleasant, welcoming and professional! We welcome him anytime, and want to express our appreciation for his courteous and continued customer service!"
-Pa V.
"I'd like to pass on a positive comment about Kev and Adam: They did GREAT work this week. They worked hard, efficiently, and professionally and they did the work with a positive attitude. They communicated with me throughout the week superbly and they always let me know the process and their work schedule. I am very picky when it comes to choosing companies to do business with and my expectations on service and product are very high. I expect a lot (ask my children…or better yet, my wife!). Kev and Adam met my standards and I'm very glad we hired your company.
I did express my gratitude to Adam and Kev but I wanted to let you know of how things went this week. Kevin and Adam are great people. As a new customer of yours, my experience so far has been extremely positive."
-Children's Medical Clinic
"I want to thank Ryan from ARM for his fast, professional, and courteous emergency assistance that he provided. It is much appreciated. Thank you!"
— Scott
"Every person I have ever worked with at ARM has been so very helpful and genuinely kind! Every delivery person, Laurie, yourself – that is such a great thing to see and work with in this day and age, as it is getting more and more rare! Thank you again, Jeff, for having a great company and making my life easier here in Document Control! Have a great summer!"
— Kara
"Just want to pass along my appreciation for you and your team's perseverance and responsiveness during these last two weeks. It's been such a relief to have such a dependable partner in migrating our Mainframe tapes from Dallas to Minneapolis. Thanks again."
— Joe
"We've had a real good run with you for several years. It was one of my best decisions since I've been here."
— Chuck
"Seriously Jeff, I think your company is terrific and has great quality service which is at the top of my list when dealing with vendors. This is more important than cost and location."
— Teresa
"Thanks to each member of the Advance Records Management team for another year of friendly and prompt customer service, tender loving care of our boxes, and going the extra mile to ensure our experience is a great one! All that and you send me treats!? Wow. It's like getting extra whipped cream in my hot cocoa--thank you!!
Wishing each of you a very Merry Christmas and Happy New Year!"
-Janice B